The Old Fire Barn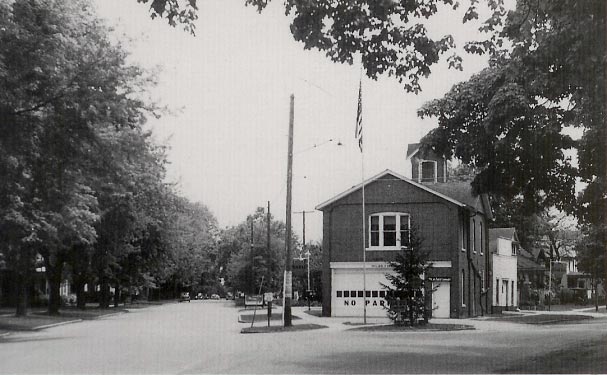 The Old Milan Fire Barn as it looked circa 1950.
The old Milan Fire Barn was built in 1897 and served as a fire station until 1979. The building housed the fire department and some of the city's fire vehicles, including a 1938 Ford Fire Truck that Henry Ford traded to the city for an earlier Ford fire truck. Over time it also housed the police department, a jail (which consisted of a single jail cell), and the city library was housed upstairs.
In 1979 the fire department moved to a new station on Wabash street and the old fire barn was abandoned. In 1987 Bonnie Jurgensen wrote a 100-year history of the fire department.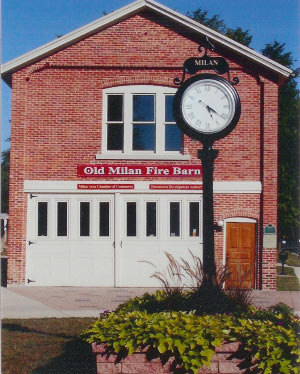 The Old Milan Fire Barn as it currently looks.
In 1983 the city donated the fire barn to the Milan Area Historical Society. A committee was formed to raise money for the restoration of the building. With a goal of raising $276,000 fundraising events were started. The events included the sale of memorial paver bricks, several community garage sales, and elagant dinner dances.
Finally on October 26, 2002 the restored building was dedicated. The DDA and the Chamber of Commerce now lease space on the first floor of the building. The second floor offers an airy meeting room for use by the DDA, the Chamber of Commerce and the Milan Area Historical Society.
The fire barn is located where County Street branches off East Main Street. The fire barn is listed on the National Register of Historic Places.